D10 SumChecker
Description
D10 SumChecker
Function:
Quality assessment technologies
Audiovisual lifecycle:
Ingest
,
Preservation Planning
Version date:
January 1, 2011
Description:
D10SumChecker is intended for ensuring the integrity of MXF D10 Files. File integrity verified through the computation of a checksum for the whole file is a weak strategy in the case of the large 30GB/hour MXF/D10 files. An error limited to a single bit would give a checksum failure  and trigger a recovery process from a backup copy for quite a large amount of data. In addition, if the second copy is found corrupted the file might be declared "lost". This tool supports an integrity check based on data units which match content usable elements ("edit units"), such as video frames. Applications/benefits:
files with errors are still partially usable
errors are located and you know exactly which parts are not affected
your recovery process might work only on the damaged parts
from two broken copies you still have a chance of recovery
you can track and locate content modifications.
This tool has been developed under the EU-funded project PrestoPRIME.
Reference: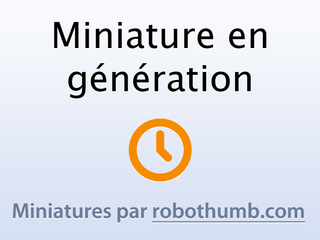 Sustainability Factors
Development
TRL level:
Software dependencies:
<h2><a title="wiki"href="https://ar.wikipedia.org/wiki/%D8%A7%D9%84%D8%B5%D9%81%D8%AD%D8%A9_%D8%A7%D9%84%D8%B1%D8%A6%D9%8A%D8%B3%D9%8A%D8%A9">wiki</a></h2> <h2><a title="فكرة"href="https://www.fakera.com/">فكرة</a></h2> <h2><a title="تفسير"href="https://www.fakera.com/islam/dreams/">تفسير</a></h2> <h2><a title="صور"href="https://www.fakera.com/imageshd/">صور</a></h2> <h2><a title="دعاء"href="https://www.fakera.com/islam/azkar/">دعاء</a></h2> <h2><a title="تردد"href="https://www.fakera.com/misc/frequencies/">تردد</a></h2> <h2><a title="منوعات"href="https://www.fakera.com/misc/">منوعات</a></h2> <h2><a title="رمضان"href="https://www.fakera.com/misc/ramdan/">رمضان</a></h2> <h2><a title="اسماء"href="https://www.fakera.com/family/names/">اسماء</a></h2> <h2><a title="بوستات"href="https://www.fakera.com/misc/words/">بوستات</a></h2> <h2><a title="فوائد"href="https://www.fakera.com/health/benefits/">فوائد</a></h2> <h2><a title="دواء"href="https://www.fakera.com/health/drugs/">دواء</a></h2> <h2><a title="تطبيق"href="https://www.fakera.com/misc/applications/">تطبيق</a></h2> <h2><a title="حلم"href="https://www.fakera.com/tag/%d8%ad%d9%84%d9%85/">حلم</a></h2> <h2><a title="رؤية"href="https://www.fakera.com/tag/%d8%b1%d8%a4%d9%8a%d8%a9/">رؤية</a></h2> <h2><a title="اسماء فيس بوك"href="https://www.fakera.com/8623/%d8%a7%d8%b3%d9%85%d8%a7%d8%a1-%d9%81%d9%8a%d8%b3-%d8%a8%d9%88%d9%83/">اسماء فيس بوك</a></h2> <h2><a title="تفسير الاحلام"href="https://www.fakera.com/tag/%D8%AA%D9%81%D8%B3%D9%8A%D8%B1-%D8%A7%D9%84%D8%A7%D8%AD%D9%84%D8%A7%D9%85/">تفسير الاحلام</a></h2>
Developing community:
Private Institution
Futher developments expected:
No
Further development description:
License and Adoption
Community adoption:
TV, Radio and New Media Broadcasting
10
This record was last updated:
June 16, 2019